Reviews by Carlos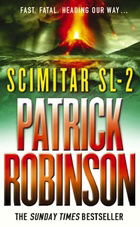 Posted : 11 years, 11 months ago on 27 July 2006 10:04 (A review of
Scimitar SL-2
)
I've read nearly all of Patrick Robinson's books, as I like books about subs. However this one dragged on and on and on. Patrick filled up page after page about how hard it was to organise this and that, mobilising the national gaurd evacuating this city and that with intimate detail. Not want you need in a 'action' book. Not!

0 comments,
Reply to this entry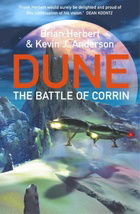 Posted : 11 years, 11 months ago on 10 July 2006 02:49 (A review of
The Battle of Corrin (Legends of Dune)
)
Hard work getting through this book, currently taking a break from it. KJA is a good author, so I believe it must be BH influence on the writing style that makes it feel like a narrative. I just can't get involved with the Characters.

0 comments,
Reply to this entry